Don't wait to drive! Let's get started now. Be the first in your social
circle to get your driver license.

Carolina Road Driving School provides both the classroom phase (30 hours) and the behind the wheel phase (6 hours) of the Driver Education Program. The State of North Carolina requires students who are under 18 years old to complete Driver Education before they can obtain their Learner's Permit.
North Carolina law requires all students to be 14 ½ years of age by the first date of driver education class.
We will work with you to meet your schedule. We have many different classroom options available.  Please note: We do NOT have a pick up service for the classroom portion of Driver Education.
For behind the wheel sessions, our instructor will pick the student up from an agreed upon location. We will also drop the student back off at that location. There is no additional charge for this service.
We are currently enrolling for all sessions. Saturday sessions are run throughout the school year.  Give us a call at the office to get the exact dates and times for our classes.
If you have already taken the classroom portion and would like to take the behind the wheel training with our company, you may do so. Call us now to get started!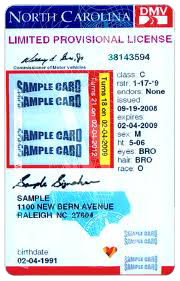 BOOK NOW